Ligers and their Population
There are conflicting reports about actual numbers of ligers that exist up till now. One report suggested that there are almost 100 ligers in captivity all around the world. However, that report was way long back in 2004 (The SUN, 2008). However, this information might be based upon some speculation as well because no other source has confirmed this much amount of ligers' population. In this article ligerworld.com has investigated to reach the ultimate reality about the actual numbers of ligers in the world.
f-Share
Tweet
Linkedin
Google+
Pinterest
VK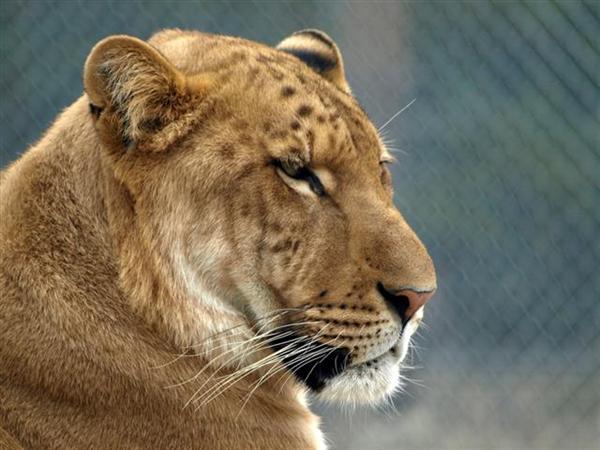 However, according to a recent demonstration of the National Geographic, there are may be around 30 ligers that exist today. All of these ligers are in cages and captivity, since there hasn't been any liger breeding in the natural environment. Some zoo keepers have also kept ligers as well, as people like to watch them and it serves a source of financial revenues for the zoos and other national parks too (National Geographic, 2010).
f-Share
Tweet
Linkedin
Google+
Pinterest
VK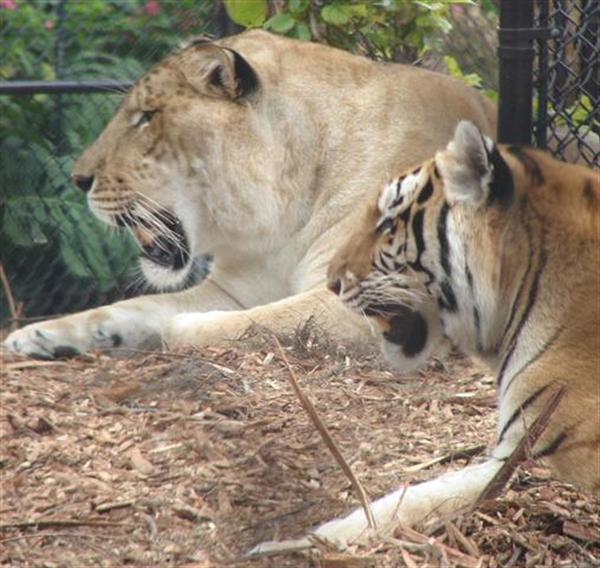 Similarly, according to the statement of one news article, there are only 20 ligers that exists all over in the United States of America. This statement holds confirm evidence for all the registered ligers in the United States of America and they are 20 (Breen, 2010).In 2007, a report by Xinhua News Agency and Tapei Daily stated that there are only 10 ligers that exists today all around the world. Therefore, this figure of the liger has been further reduced to 10 from 100.
f-Share
Tweet
Linkedin
Google+
Pinterest
VK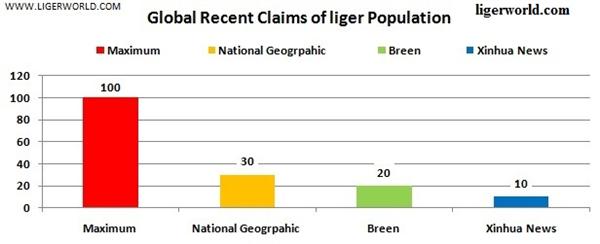 The report of the national Geographic that there are 30 ligers during the 2009 period can be taken as most authenticated among different claims from different sources. But one thing is highly certain; the population range is in between 10 to 100 which is almost nothing as compared to the global lions and tigers' population.In 1972, there was only 1 liger all around the world. It was a female liger. Its name was Shasta. Shasta lived more than the average ages of either of lions and tigers in the captivity. Her age was 24 when that female liger died in 1972 (The Telegraph, 1972).
f-Share
Tweet
Linkedin
Google+
Pinterest
VK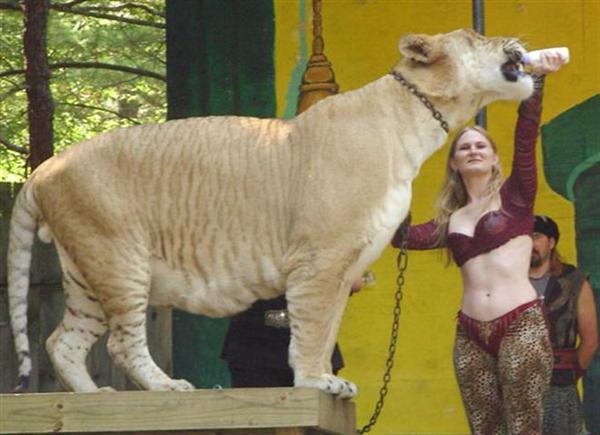 In this current project of ligerworld.com we estimated more ligers than being actually stated in different articles. There were 30 ligers in United States, 20 in China, 9 in Germany, 5 in South Korea and 4 each in Russian and South Africa.Therefore, the confirm reports are that ligers' population in the world is more than 70 at least and it is near to 100. Moreover, the claims that there are only 8 ligers by Xinhua news agency are totally baseless.
f-Share
Tweet
Linkedin
Google+
Pinterest
VK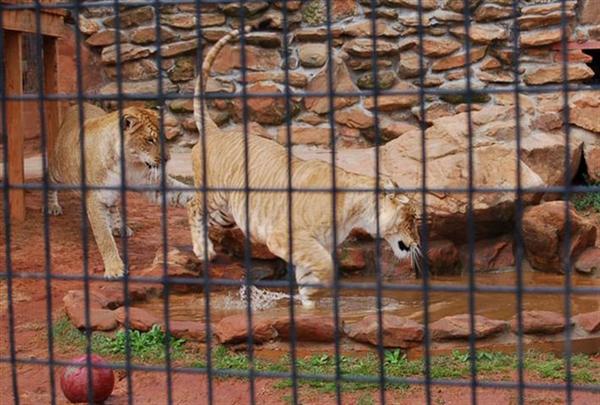 Source & References Breen, E. (2010). Local Zoo needs help to stay afloat this year.

KTVN Channel 2.

China View. (2007). Quadruplet ligers born in S. China Wildlife park.

National Geographic Kids Almanac. (2010). Available at [books.google.com].

The Telegraph. (1972). World's Only Liger Is Dead.

The Sun. (2008). Liger Kills a Keeper. The Sun.
f-Share
Tweet
Linkedin
Google+
Pinterest
VK